FIXED ALL ON 4 | OVERDENTURES | PARTIALS | THE PROCESS | WHICH IS RIGHT FOR ME? | FAQ
---
Expanding Denture Treatment Options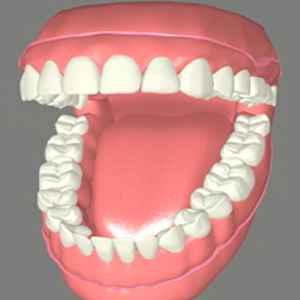 If you're new to dentures or need to have your existing set of dentures replaced, San Diego True Design Dentistry offers state-of-the-art denture techniques that leave you with a smile that you've never imagined.
Our San Diego dental office offers:
Traditional dentures
Permanent, implant-supported dentures
Removable partial dentures
Traditional Dentures
Conventional dentures are held in place by suction over your natural anatomy. True Design Dentistry makes it our goal to create the most comfortable-fitting denture possible so that you can forget that you're even wearing it! Each one is made of durable acrylic materials that resemble your natural smile. If you've been looking for a San Diego dentist you can rely on for all of your dental implant and denture needs, we've got you covered.
---
Fixed, "All on 4" Implant Dentures
What if you could have a permanent set of dentures that freed up space throughout your mouth and gave you the feeling of natural teeth all over again? That's exactly what True Design Dentistry fixed dentures do. Each one is supported by permanent implant roots to keep it in place all day long. you'll enjoy stability, meals, laughing and talking just like you used to! Read more
Overdentures with Implants

For added security with the option of a removable denture, our overdenture implant option is a wonderful choice. Overdentures are conventional dentures that are stabilized by dental implant anchors, yet can be removed at the end of the day. They snap snuggly onto your dental implant roots to prevent them from rocking, moving, or causing sore spots when you wear them.
Partial Dentures
Do you need to replace several missing teeth at one time? removable partial dentures clasp in place around your existing teeth to free up space throughout your mouth.
Your Dental Treatment Process

Depending on the type of denture that you choose, your treatment may take 2 or 3 different appointments. It really depends on the health of your bone and other teeth in the mouth. For instance, you may need to have diseased teeth removed before having an impression made for your permanent prosthesis. When you schedule your consultation with us, we can discuss the process more thoroughly with you.
Which Denture is Right for You?

Are you still unsure of which type of denture is best for you and your lifestyle? We invite you to find out more about your personal treatment recommendations by calling us at (858) 483-3384. Dr. Refahi will review the advantages to each type of denture and how they fit your personal oral needs, and whether or not one type of treatment is more optimal than the other for your smile. We take the time to get to know you and identify your needs at our San Diego dental office.
---
Frequently Asked Questions
Do dentures stay in place? 
Though the conventional dentures are designed to be supported by gums, initially adhesives may be required to keep the restoration in place. This can be practiced until the tongue and the cheek get used to dentures. The case is not the same with implant-supported dentures, however. These dental restorations do not require any additional support apart from dental implants.
---
How to clean dentures?
Oral hygiene plays a crucial role be it fixed or removable dentures. The artificial teeth set can be removed and cleaned using a toothbrush. The denture can be dipped in warm water before cleaning it. Patients should make sure to remove all food particles from dentures since any remains can increase the risk of dental infection. dentures should be handled carefully since they may break if they slip and fall. Give True Design Dentistry a call if you have any concerns about your dentures and how to properly maintain them.